I am at my summerhouse. The days are short and beautiful. The moon is full and I enjoy sitting in my hot tub reflecting on this year, where I stayed in my country, and mostly in my home. I also spent more time alone, and with my husband, than ever before. What was my vision for this year? What is my vision for 2021?
So many lives, so little time
I turned 60 in August 2019 and decided to take time at the end of the year to reflect on life and to design it as I am helping others to do. Create a vision. One of my strengths is love of learning and I attended a workshop in December 2019 with Hulda Guðmundsdóttir and Guy Woods: My own storyline for 2020;  I participated in Holiday Council  and was introduced to Susannah Conway Unravel. This was all useful and fun. I love doing vision boards and ended up with two. My motto is GLÁS which stands for joy – permission – challenge and creativity. For the year 2020 I choose projects and people that give me joy; I give myself permission to stop preparing and use what I have; I challenge myself to do new things and be creative in life and work. Well this year gave my opportunities to put those words into actions.
My vision board for 2020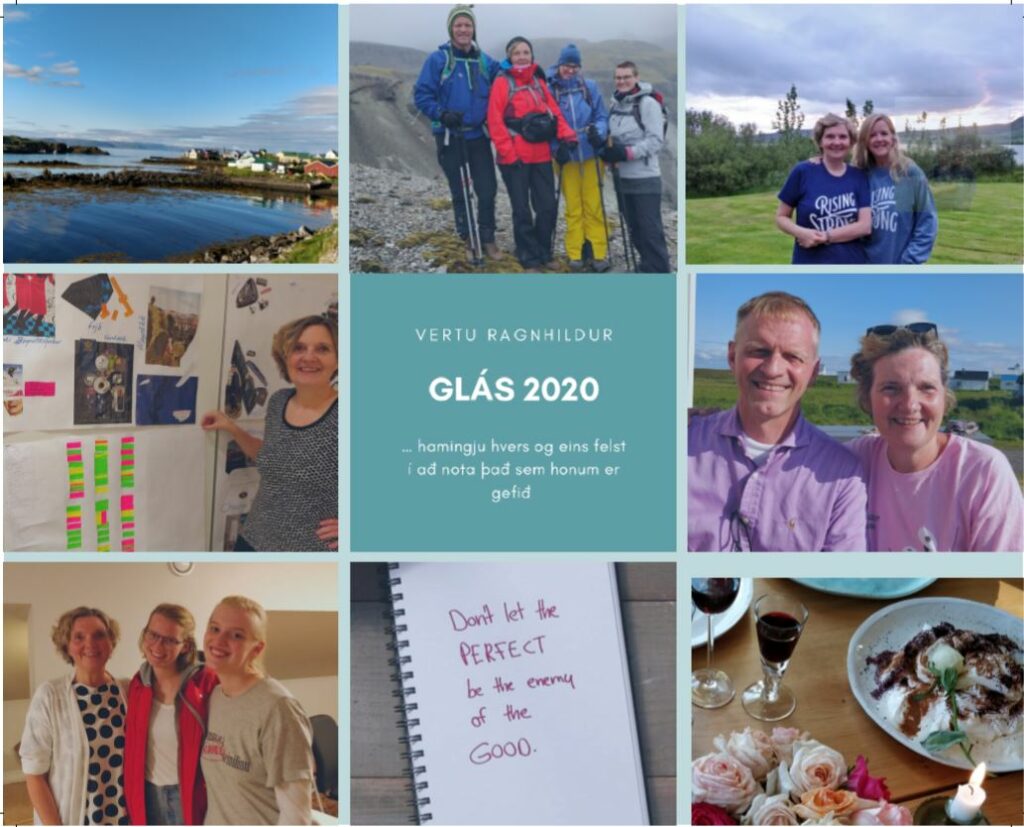 In the middle it says: Be Ragnhildur – "remember that we are not given everything. Our happiness lies in using what we have." These words were spoken by a priest in a mass I attended on December 31, 1978. I had just graduated from high school and did not have an idea of what I had been given – and I was not brave enough to say my dreams aloud or pursue them. 
Now I am an accredited Strengths Profile practitioner and have attended a Job crafting workshop in 2019 with Ilona Boniwell my teacher from the Positive Psychology program so I had drilled down on my strengths and what I liked and disliked about my current job.
Don't let the perfect be the enemy of the good. I borrowed this wonderful photo from Gretchen Rubin and remind myself everyday to stop preparing and just do what I want to do. Better done than undone.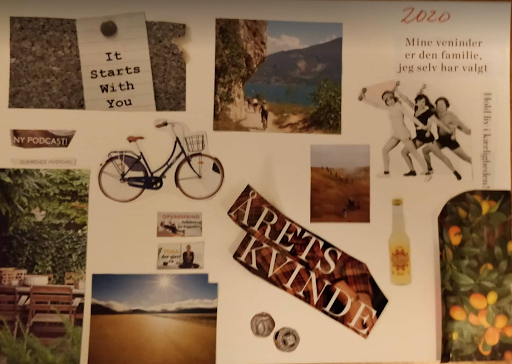 Here is another vision board I made in January with one of my Designing Your Life groups.
When I look at the vision boards (that have been in front of me all year), I realize that even though the trip to Italy to celebrate the 40th anniversary of my sewing circle was cancelled, I was able to travel around Iceland – thanks to Co-Vid taking a summer vacation (we had so few cases during the summer that life was almost back to normal). And I got a new e-bike 🙂 When my yoga studio had to close, I spent wonderful time with Adriene on my mat at home
New opportunities
In January I was a speaker at the annual ICF conference in Iceland. My subject was group coaching and I was first on stage. I decided to be brave and asked the audience to sing with me. I am not a singer and felt very vulnerable but asked my daughter to assist me. We sang some "house rules" created by clients who I coached when they were moving, not just from one office building to another, but from private offices to open space. When working with these clients I allowed myself to be creative – and I did the same at the conference. Be Ragnhildur. Thank you Friðrik for the beautiful photos.
Next level
I wanted to take my business to the next level so I attended Marie Forleo B-school. I had not read the small print and didn't realize it is all about on-line business! That was a bummer, but I learned a lot. Then Covid came and I was forced to take my Designing Your Life group on-line and realized it was Ok. And I liked working on-line, that came as a surprise. I signed up for SOMBA Accelerator in the fall. That was a lot of work but an old dream came true – I was able to work more with a dear friend and colleage: Pam Coffey. She is a Certified Dare to Lead™ Facilitator like me and an accredited The Five Behaviors of a Cohesive Team™ Facilitator, like me. We have so much fun working together and this means our participants have more fun too. 
Love of learning
I love improv and have done some courses. This year I learned to write sketches – I have given myself permission to be One Funny Lady. Before Co-vid I met with other amateur improv lovers weekly to step out of our comfort zones and laugh. Both my daughters are active in the improv world but on a different, more professional, level. We have attended some courses together and I love it, this photo was taken after one of them.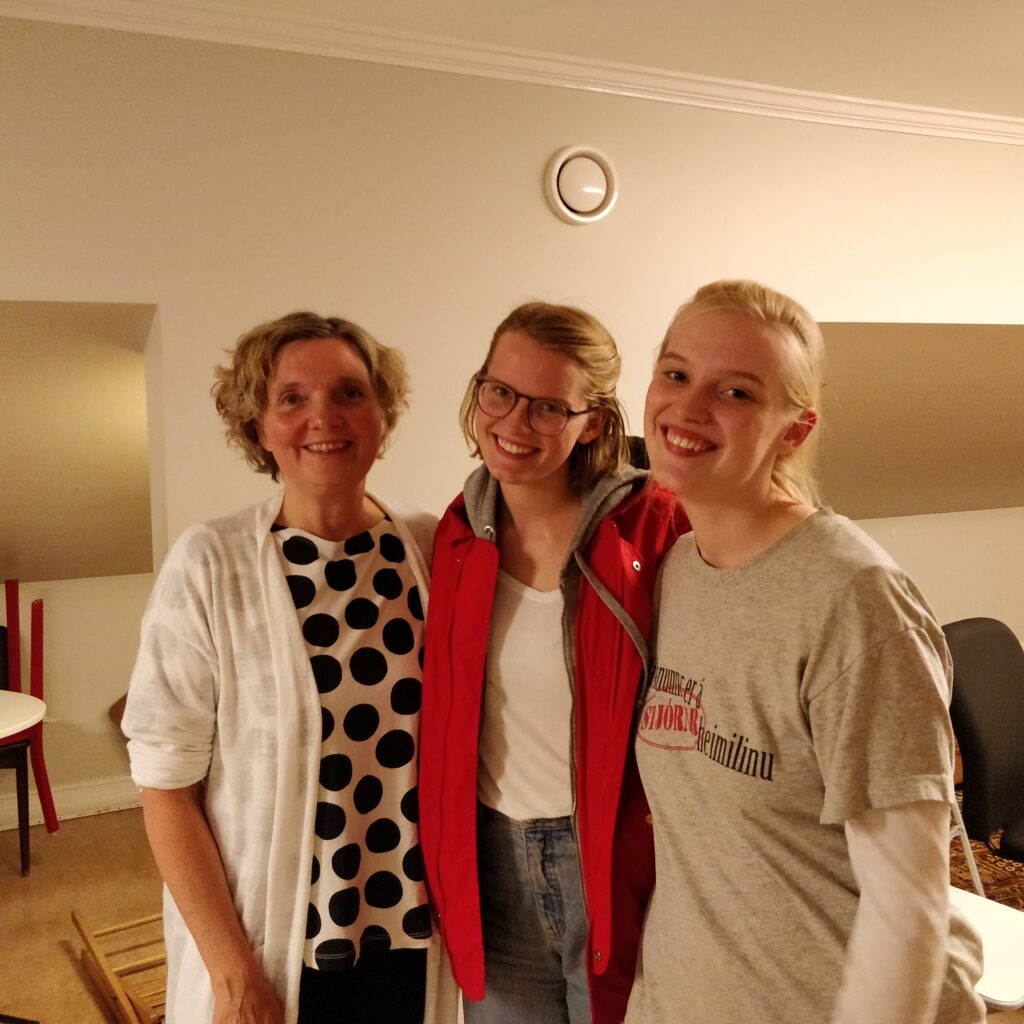 Another certificate
I signed up for team coaching which I did on Zoom in my bedroom instead of London with Team Coaching International. I had been looking forward to London in April, but by now Covid had stopped all traveling and changed my life forever. I am grateful for the opportunity to be able to learn without leaving my home; and to be able to work more from home.
New clients – new methods – new challenges
I worked with an international team in Poland with Pam in April. We had our flights booked for Warsaw in March, but again the plans changed. Five Behaviors of a Cohesive team works on-line too.
We offered a free webinar in November: "Are You Proud to be a Perfectionist?" And a course in December: "The Compassionate Perfectionist." All on-line; Pam lives in Denver, Colorado. I live in Reykjavik. No problem.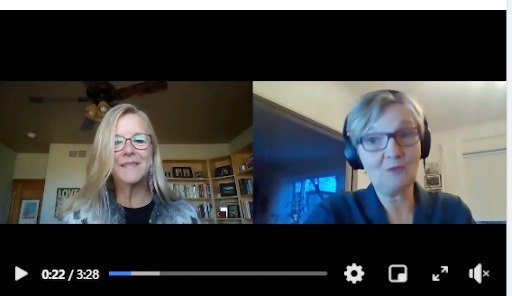 "Pam and Ragnhildur make a great team!! Loved the interplay. Got even more out of the class than I anticipated. Great job!"
Designing Your Life  – whether in a private home, a classroom, or on Zoom. Always enjoyable! We designed a good life with and without Co-Vid – and here is mine; done in August.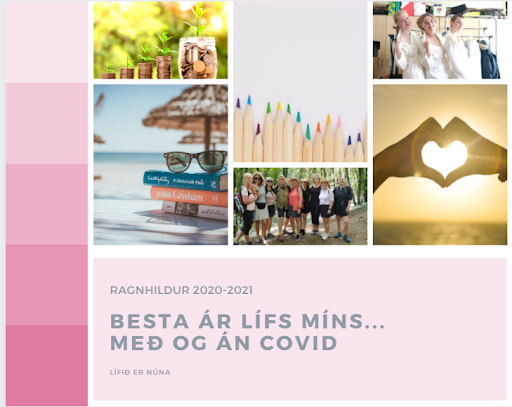 Hiking in Iceland
I love hiking and sometimes I went alone, sometimes with friends and my family, all to beautiful places in Iceland this summer: Laugavegur – Hornstrandir – Síldarmannagötur – Grænihryggur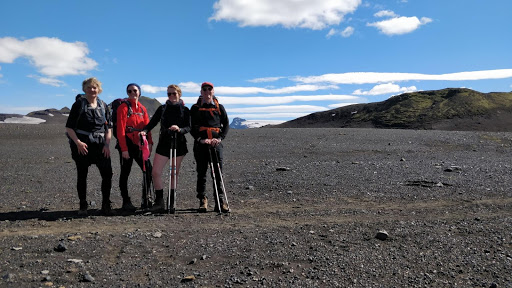 The hiking trail between Laugavegur and Þórsmörk is one of the most popular hiking trails in the country, but this summer it wasn't too crowded. We went with a group of friends from 7-67 years old that spent 4 days on the trail.  We were lucky with gorgeous weather and enjoyed every  minute. National Geographic listed it as one of the most beautiful trails in the world.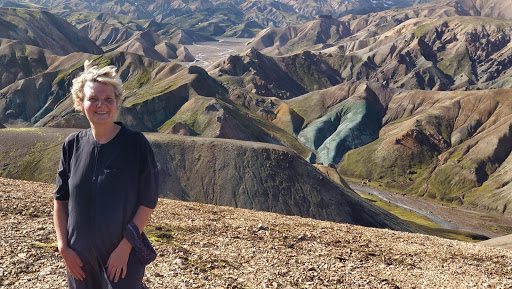 Celebrations
I love to celebrate!  We had about 100 people partying in our apartment and garden from 5 pm to 3 am when my older daughter, Vigdis, graduated with a BA in philosophy in June. She is a stand-up comedian and a singer. My younger daughter, Holmfridur, returned from Sweden in May after her school was cut short (Covid).  She wants to be an actress.
My good life on Zoom
I was not just working on Zoom. I also used Zoom to meet with friends and family for happy hours, birthday parties and a bookclub. We even had Covid-games with five other families for 5 Friday nights. That was fun.
We have a few traditions in our family; one is that we make "slátur" together in September; a traditional icelandic food from the sheep.  Here is a video done a couple of years ago of us. This year we divided the labor between three houses and met before, during, and afterwards on Zoom. 
Before Christmas, we make traditional bread with the whole family,  laufabrauð. This year we had to do it alone without our mentors. But we used Zoom to coordinate and celebrate.
My digital evolution in 2020
I had my homepage designed  Thank you Arnór.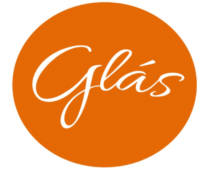 I had my logo done. Thank you Margret Laxness.
My 2020 in numbers
My email list went from 0-421.
I sent out 3 newsletters.
I assisted 94 people in designing their lives in 10 groups.
I had 140 coaching clients.
I ran 25 workshops and was a speaker, live or on Zoom for 900 people in 8 countries.
I knitted 4 sweaters.
I hiked in Iceland for 7 days on 4 different hikes.
Forecast 2021:
New products:

On-line courses
Designing Your Life at Work – group coaching

Coaching:

Team coaching
1:1 coaching

Designing Your Life

On-line
Weekend-workshop
"Traditional"

Hiking in Iceland with family and friends
My weekend in Flatey
52:

books to read
things to knit or crochet
swimming/walking/biking/golfing
friends to meet

My word: Connect
My motto: Enjoy life – eat well, laugh often.
Happy new year